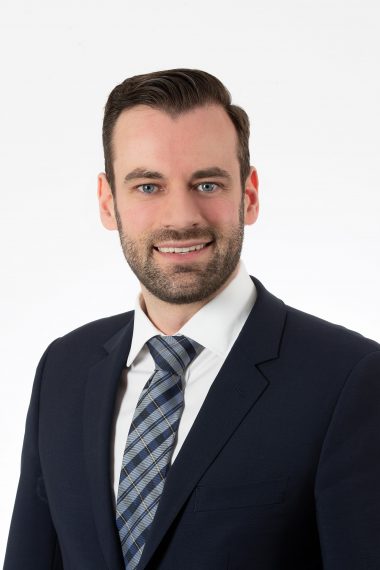 Mathew Howden
Mathew completed his B.A. at Dalhousie University and his J.D. at the University of Victoria. He worked as a summer law student at Malach Fidler Sugar + Luxenberg LLP throughout law school and was hired back as an articling student after completing his law degree in 2018. He joined the firm as an associate following his call to the Ontario bar in 2019.
During law school, Mathew was actively involved in a clinical law program where he provided pro bono legal services to low-income members of the community in Victoria, BC. He maintained carriage of a large number of files including civil, criminal, family, and administrative law matters. He made multiple appearances before judges and administrative decision makers.
Since law school, Mathew's practice has focused on insurance-related litigation. He is regularly retained to defend insureds pursuant to liability policies, and to advance subrogated claims for insurers. He has worked on files involving automobile accidents, contractor's negligence, occupier's liability, tavern liability, assault, condominium losses, and product liability. He has also been retained to recover insurance proceeds paid in relation to theft and fraudulent claims, as well as to provide opinions on coverage.
Mathew regularly appears before masters and judges of the Ontario Superior Court of Justice. He has conducted trials in the Provincial Courts of British Columbia and Ontario, as well as the Small Claims Court. In addition, he has given lectures to clients in the industry on the impact of new cannabis laws on various insurance policies. He is a member of the Toronto Lawyers Association and the Ontario Bar Association.