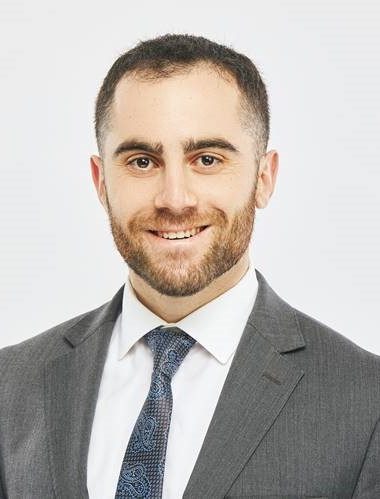 Eli Goldberg
Eli graduated from York University with a B.A. (Hons.) in 2015.  He received his J.D. from Queen's University in 2019 and was called to the Bar in 2020. While in law school, he volunteered at Queen's Legal Aid, where he provided pro bono legal services to low-income members of the community in Kingston, Ontario.
Eli began his career working for a professional negligence insurer and then practiced personal injury litigation, representing injured parties in motor vehicle accident claims, occupier's liability claims, dog bite claims and long-term disability claims. As a result, he has a unique insight into both sides of the litigation process.
Eli joined Malach Fidler Sugar + Luxenberg LLP in 2022, defending motor vehicle accidents and other personal injury claims, defence of property claims, prosecution of subrogation claims, and insurance coverage issues. Eli is dedicated to resolving his clients' problems in a cost-effective, efficient, and solution-oriented manner. He is a passionate litigator who strives to provide the highest level of service to his clients. He has appeared on behalf of clients in the Superior Court, Small Claims Court and Ontario Court of Justice, as well as various tribunals.
Outside of work, Eli enjoys fitness, listening to true crime podcasts and planning his next backpacking destination.