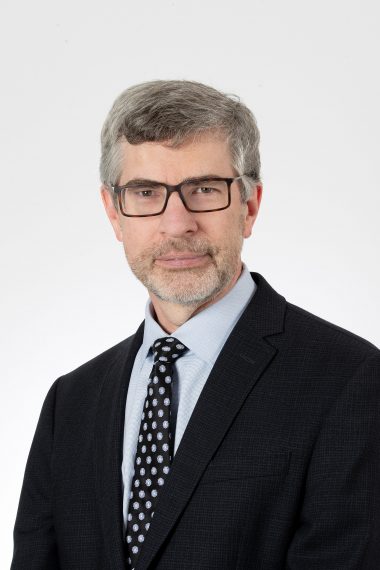 Kenneth J. Gerry
Ken received his BA from York University in 1985. He graduated from Osgoode Hall Law School in 1988. He joined Malach, Fidler, Sugar and Luxenberg following his call to the Ontario Bar in 1990. He is a partner at the firm.
Since 1990, Ken has practised exclusively in the field of civil litigation, specializing in property related claims, product liability, personal injury and insurance related cases. Ken has appeared in all levels of court in Ontario. He has conducted trials in the Ontario Superior Court of Justice and he has appeared before the Ontario Court of Appeal.
Ken has represented clients in private mediations and arbitrations. He has also appeared before administrative tribunals including the Workplace Safety and Insurance Appeals Tribunal and the Canada Pension Appeals Board and Review Tribunal.
The majority of Ken's practice has included representing insurers with respect to defence of property and personal injury claims. He has acted for insurers defending claims including but not limited to construction and contractor negligence, product liability, fuel oil escape, water damage and fire and explosion damage.
Ken has also acted for insurers to pursue subrogated claims involving fuel oil spills and contamination, fire and water related losses, product liability, systems failures, building collapse and faulty construction.
Ken regularly provides advice to and acts for insurers in matters involving the duty to defend and issues of coverage relating to home, auto, farm, directors and officers and commercial general liability insurance policies.
Ken is a member of the Canadian Bar Association, the Advocates' Society and the Metropolitan Toronto Lawyers Association.