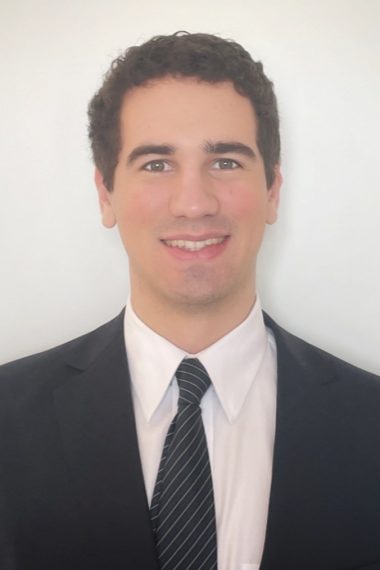 Filipe Santos
Filipe completed his B.A. at the University of Toronto and his J.D. at Osgoode Hall Law School.  While in law school, he volunteered with Pro Bono Students Canada to provide legal assistance to community members in North York.  Upon completing his law degree in 2020, he articled with a boutique insurance civil litigation firm in downtown Toronto.  He joined Malach Fidler Sugar + Luxenberg LLP as an associate following his call to the Ontario Bar in 2021.
Filipe has experience helping clients with a broad range of cases while specializing in insurance matters.  His areas of proficiency include the defence of negligence, occupiers' liability, contractors' liability, and dog owners' liability.  He also manages a large volume of subrogated claims involving product liability, municipal liability, fraud, and policy breaches.
Filipe has sung at Massey Hall and Roy Thompson Hall in Toronto.  When not working, he spends time playing and producing music, practising his French, and catching up on reading through his personal library.